Posted by Admin - Tue 27th March 2018 2.35PM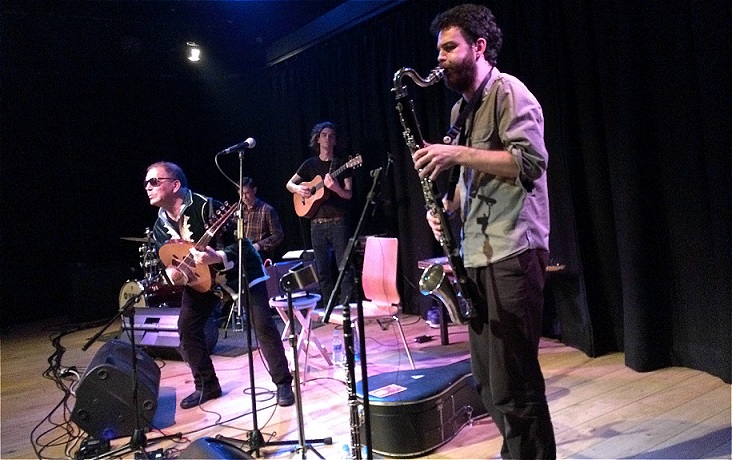 Hassan Erraji and Oriental Craze are playing as part of the 2018 Horwich Music Festival on Sunday May 6th (2pm - 4pm)
They play a diverse repertoire of jazzy, uplifting roots and contemporary dance and easy-listening music of Morocco, the Middle East and beyond.
Hassan Erraji is a Moroccan Master Musician.
Born in the village of Tazart, South of Marrakech, Hassan was introduced to the traditional music of the Atlas mountains from an early age by experiencing the many forms of the Berber music repertoire which is practiced and taught by ear; passed on from generation to generation, from master to disciple.
Oriental Craze blend their repertoire of traditional folk songs with an upbeat modern sensibility, giving groove and funk to these time-honoured styles.
Expect a colourful selection of songs and solos, exciting rhythms and melodies ranging from the hot tunes of Marrakech and the Sahara to the soothing melodies of Arab and Berber music hits.
What they have said about Hassan Erraji and Oriental Craze
'Hassan Erraji and Oriental Craze are the sort of band I want to shout about from the rooftops' - Taplas World & Folk Magazine
'Erraji is a virtuoso performer' - The Guardian
'Steeped in ancient Berber culture and yet delivered with an undeniable Rock 'n' Roll aesthetic' - Nigel Williamson: Songlines
Tickets to see Hassan Erraji and Oriental Craze are £6 (please note seating is unallocated).