Posted by Admin - Thu 15th March 2018 9.31AM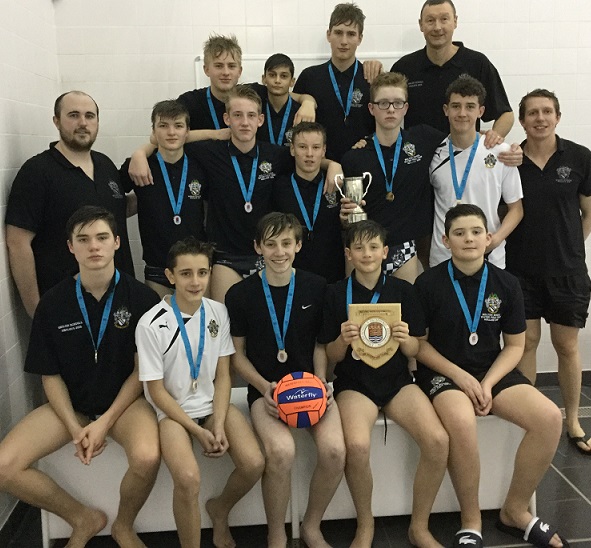 Bolton School Boys' Division has continued its dominance at water polo on the national stage. The Uner 15s' 7-3 victory over Dulwich College in the national English Schools' Swimming Association (ESSA) final held in Northampton meant the School has won the last twelve consecutive English Schools' Water Polo titles!
Six teams from across the country competed in the rearranged final and despite being a player down for 4 minutes in their opening game, Bolton School got off to a confident start with an 8-2 win over Whitgift. Victory (8-4) over Haberdashers' Aske's Boys' School saw the Bolton team win their group and qualify for the semi-final, where they saw off Trinity by six goals to two.
Victory for the Under 15s in the final means the School maintains its "clean sweep" of national trophies across the various age groups.
Last May the School completed the "triple triple" when for the third year in a row, the Under 18, Under 15 and Under 13 teams won all three ESSA National Championships.