Posted by Admin - Fri 9th March 2018 8.05AM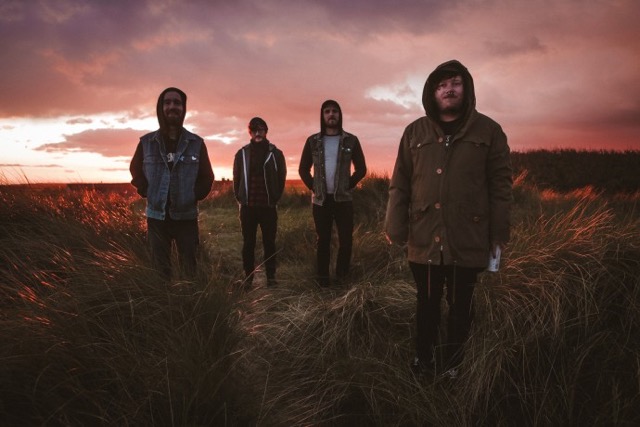 Ducking Punches are lining up an appearance at The Alma Inn, Bolton on April 27th.
As heard on the BBC Radio 1 Rock Show, the East Anglian punk rock quartet will be hitting the road to tour their acclaimed new album 'Alamort'.
Coming good on their promise for an altogether darker, heavier and more bruising affair on their upcoming album, the band teased the release of 'Alamort' with three gloriously adrenaline-laced tracks': "Sobriety", ''Smoking Spot", and most recently "Distant Shadows".
Each tracked and mixed at Crooked Rain Studio in Leeds by Bob Cooper (Nai Harvest / Citizen / The Orielles) and further mastered at Sonic Iguana Studio by punk-rock guru Mass Giorgini (Anti-Flag / Rise Against), this hat-trick of singles are all tell-tale signs of a band reborn and with an unquenchable lust to dabble in rock's darker delights.
With its title taken from an old archaic term meaning to be 'half dead from exhaustion', 'Alamort', the tense and exhilarating new album from Ducking Punches will be released on 16th of February 2018 through the Xtra Mile Recordings label.
Originally the solo acoustic songs of vocalist and guitarist Dan Allen, Ducking Punches are now a punk / folk / rock quartet.
Hailing from Norwich, the band have over 1,000 shows under their belt, including a European tour in 2014 with Frank Turner and Andrew Jackson Jihad, as well as festival sets at Reading and Leeds, Download, Groezrock, FEST and support slots alongside The Hold Steady, The Menzingers, Teenage Bottlerocket, Franz Nicolay and Leatherface.
With three former albums, including their first on XMR, 'Fizzy Brain', they've collectively cranked the vitality and volume while building melody, texture and drama with violins, gang vocals and amplification, all the while retaining the pace and dynamics that brought Ducking Punches to such live acclaim.