Posted by Admin - Tue 30th January 2018 8.48AM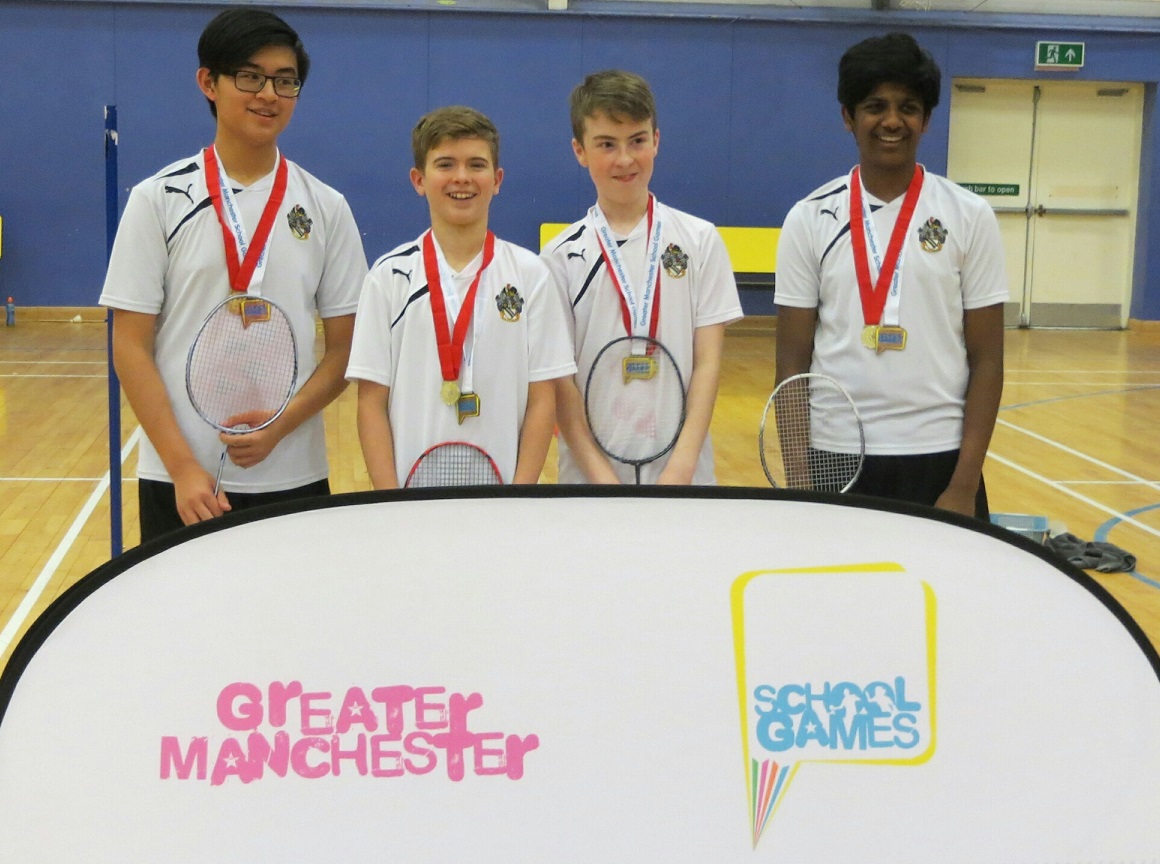 A team from Bolton School Boys' Division has become the Greater Manchester under 14 badminton champions.
In progressing to the final, the boys overcame two of the strongest teams, Altrincham, 3-2 in the group stage, then Manchester Grammar School, also 3-2, in the semi-final; both matches could have gone either way and involved nail-biting 15-14 victories for Bolton School when it seemed that all was lost!
The final itself proved something of an anti-climax as Bolton School defeated Holy Family School 4-1.
Coach Mr Harrison said: "Several teams had one or two very talented players, but we had strength in depth and that contributed to our success. We now progress to the North-West final where we will be representing Greater Manchester."