Posted by Admin - Thu 30th November 2017 9.06AM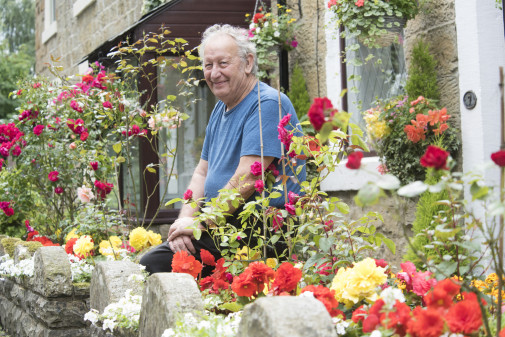 Bury has scooped yet another gold award and won North West Britain in Bloom's Best Small City category for the 14th year in a row, thanks to an all round community effort.
Radcliffe also clinched a silver-gilt award for the third year running in the Best Large Town category.
It's Your Neighbourhood awards were also given to:
Stock Street (Outstanding)
Red Bank Extra Care Scheme (Outstanding)
Eden Gardens Allotment (Outstanding)
Abbey Close TRA (Thriving)
Diggle Lane Allotments (Thriving)
To retain the winning title, Bury beat off stiff competition from neighbouring Rochdale and also Chorley and Middleton. Radcliffe was pipped at the post by Colne who have held a strong position in the competition for a number of years.
The regional results follow the outcome of the national Britain in Bloom awards in which Bury represented the North West region this year. In the nationals, Bury achieved a silver gilt and the Overcoming Adversity Award.
Councillor Alan Quinn, cabinet member for the environment, said: "Our track record in Britain in Bloom and Britain in Bloom North West make me incredibly proud to belong to this borough.
"Bury in Bloom is a long-standing successful campaign resulting from afantastic community effort. My congratulations go to everyone that has helped make this happen - the workforce, community groups, hands-on volunteers, schools and local businesses. To keep on winning such prestigious awards for Bury and for Radcliffe really is a culmination of many years' hard work.
"Thanks to their efforts, and sponsorship from the likes of Summerseat and Newbank garden centres, our annual 'In Bloom' campaigns are helping to increase civic pride and boost the local economy and they're almost cost neutral to the council.
"We know a quality environment is important to everyone, everywhere, and our 'in bloom' campaigns help put our borough on the map. Together we can keep a good thing going and keep Bury up there with the very best!"
Judges from Britain in Bloom North West visited Bury and Radcliffe on 11 July. On this year's results judges commented:
"Radcliffe has its own unique identity and as part of this its very own enthusiastic 'in bloom' group. Overall the environmental quality was excellent and a credit to the street scene team and the volunteers.
"Upon entering Bury there is no doubt that this is a 'bloom' entry. Theimaginative horticultural displays celebrating local heritage all tell a story and are really interesting to look at.
"The approach to partnership working with voluntary groups and other organisations, together with the involvement of the local business community, is paying dividends in these difficult financial times and helping to ensure continued success.
"You have much to be proud of in Bury and in Radcliffe and you are to be congratulated on what has been achieved."
To get involved with Bury in Bloom or Radcliffe in Bloom, either as a hands-on volunteer or a sponsor, email parks.countryside@bury.gov.uk or phone 0161 253 5266.