Posted by Admin - Mon 9th October 2017 8.14AM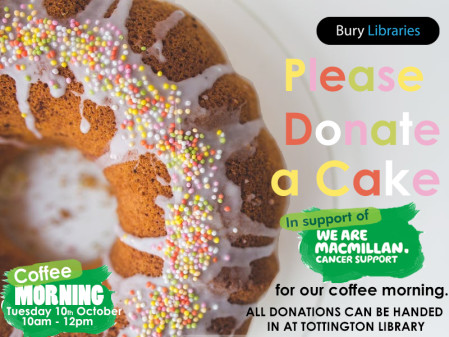 Enjoy baking or eating cakes? Join us at Tottington Library to donate or buy a cake for Macmillan Cancer Support on Tuesday October 10th.
Pop in any time from 9.30am to noon; all donations welcome. For further information call the library on 0161 253 6652.