Posted by Admin - Wed 4th October 2017 8.18AM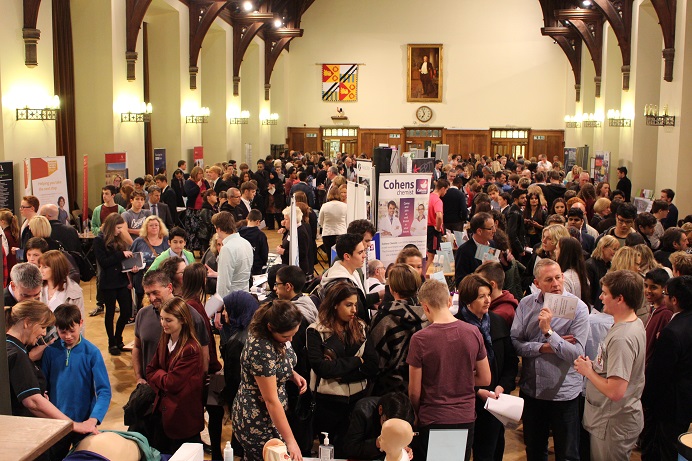 Bolton School will host a Careers and Higher Education Fair on Monday October 16th which is open to students in Years 9 to 13 from all schools in Bolton and the surrounding area.
This event is free and a wide range of companies, apprenticeship providers and higher education providers will be attending to show pupils and parents the options available.
The event will be held in the two Great Halls covering a broad range of Career areas from Architecture to modern apprenticeships; also attending are representatives from universities and colleges across the UK.
In addition, there will be a seminar programme which includes the following:
Applying to Medical and Dental School
Cambridge explained: Application process, collegiate system, courses available, facilities, student life & student finance
Degree and higher level apprenticeship Opportunities
From 6th form to your 1st Job - Improve your Employability
Legal Apprenticeships – how to qualify as a solicitor in 6 years
Oxford Explained: Application process, collegiate system, courses available, facilities, student life & student finance
Student Finance – your entitlements, the application process and repayments
Studying Abroad; the Erasmus Scheme