Posted by Admin - Fri 29th September 2017 8.37AM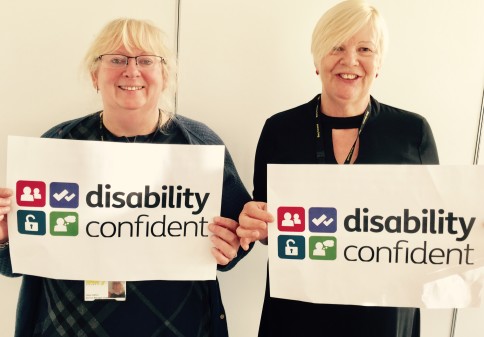 The Government has again awarded Disability Confident Employer status to Bury Council.
The scheme supports employers to make the most of the talents that disabled people can bring to their workplace, though increased understanding, removing barriers and ensuring people have the opportunities to fulfil their potential.
Disability Confident helps businesses:
draw from the widest possible pool of talent
secure and retain high quality staff who are skilled, loyal and hard working
save time and money on the costs of recruitment and training by reducing staff turnover
keep valuable skills and experience
reduce the levels and costs of sickness absences
improve employee morale and commitment by demonstrating that they treat all employees fairly
Councillor Catherine Preston, co-chair of Bury Council's disabled employees group, said: "We are committed to the recruitment and retention of people with disabilities, and we are proud to have been recognised as a Disability Confident Employer.
"Disabled people can face many challenges getting and keeping a job, and we would strongly encourage other local employers to follow our lead."
Employers can find out more about the accreditation at www.gov.uk/guidance/disability-confident-how-to-sign-up-to-the-employer-scheme.
Picture with the accreditation logo are Diane Halton and Cllr Catherine Preston, co-chairs of the council's disabled employees group.