Posted by Admin - Fri 22nd September 2017 4.39PM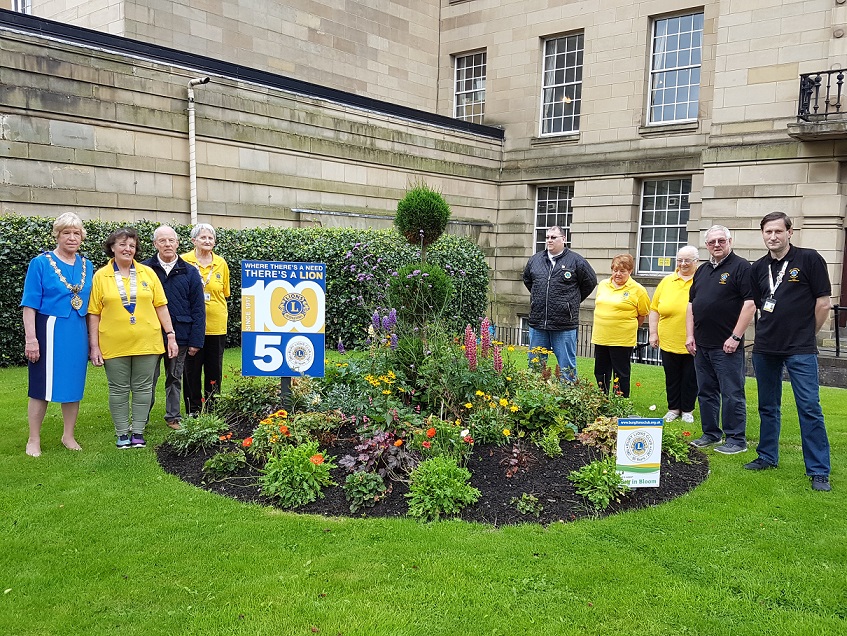 Bury Lions Club was Chartered in 1967, and this year celebrates 50 years
By co-incidence, Lions International celebrates 100 years, having been formed in 1917.
In conjunction with Bury Council, to mark both events, the Lions in Bury have an Anniversary Garden.
It is situated alongside the Town Hall, and pictured around the garden are the Mayor of Bury, Cllr Dorothy Gunther, with Lions President Christine Bentley, and members of the Club.
A Recycling Day has been organised, in Bury's Market Square, on Wednesday 4th October, from 9am until 4pm. Members of the public are invited to bring along unwanted spectacles, hearing aids, mobile phones (with chargers if possible), foreign coins, and soft toys. The Lions can recycle all of these items.
Worldwide, Lions annually collect thousands of pairs of glasses, which go out to 'Third World' countries, and Bury Lions Club members use donated soft toys as tombola prizes, thus raising funds for worthy causes. The next tombola will be a Christmas event, in Bury's Tesco store, on 17th December .
At the recycling day, Lions will also be giving out information about, and distributing units of, their 'Message-in-a-Bottle' scheme.