Posted by Admin - Fri 25th August 2017 9.16AM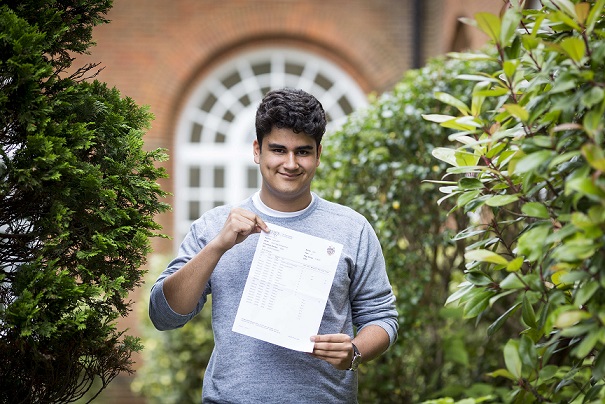 A Bolton pupil who studies at The Manchester Grammar School is celebrating an exceptional set of GCSE examination results.
68% of all grades awarded to MGS pupils were at the coveted A* level. Nationally, in 2016, the percentage of A* grades was 6.5%. 90% of all grades achieved by MGS pupils were either A* or A.
And there was an outstanding individual performances from Arun Kotegaonkar, from Bolton, who was awarded straight A*s in all 11 of the subjects he studied.
Talking about his results, the 16-year-old said: "I am really, really happy with what I've achieved!
"There were one or two subjects where I thought I was going to perform poorly but my studying and the support of the School has helped me through."
Arun will now undertake A-levels in Maths, Politics, Chinese and Russian with a view to taking the languages forward and becoming a diplomat.
His and his colleagues' GCSE results follow record-breaking A-level results at the School, with 36% of all grades awarded being A*s, a record for MGS, and 91% of all grades were A*-B. This level of performance puts MGS in a very select group of schools nationally.
The School's High Master, Dr Martin Boulton, said, "I am very proud of the outstanding results our pupils have once again achieved, and delighted that their talent and hard work have been rewarded. They can approach the next exciting stage in their academic journeys with real confidence.
"I would also like to thank our talented teachers and staff who have helped our boys realise their academic potential."