Posted by Admin - Fri 25th August 2017 9.09AM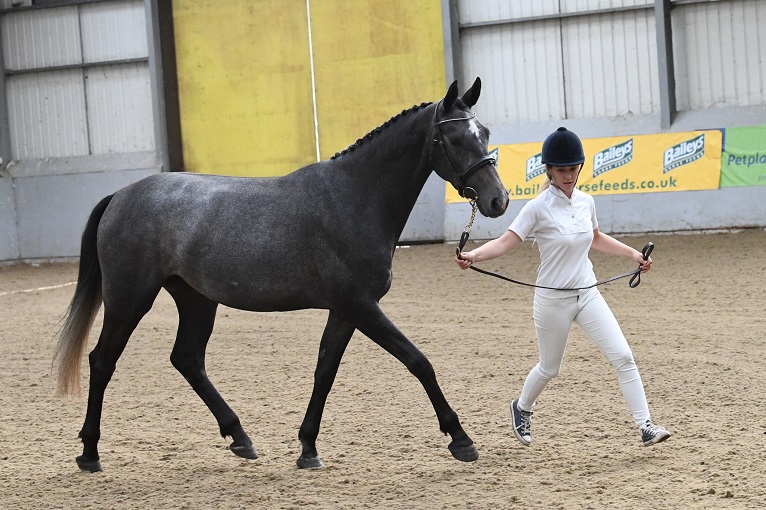 Local horse breeder, Joshua Williamson from Bolton gained a higher first premium with his young horse at the Baileys Horse Feeds/ British Breeding/British Equestrian Federation (BEF) Futurity held at Myerscough College in Lancashire.
The three-year-old filly, Pebbles owned by Joshua and bred by Stephanie Holker took home a higher first premium of 8.83 in the jumping section.
This was the highest score awarded to a three-year-old at Myerscough. A higher first premium indicates that the horse has the potential and outlook to perform at national level.
The BEF Futurity Evaluation series aims to identify British bred young potential sport horses and ponies destined for careers in dressage, eventing, showjumping or endurance. It may even find the stars of the future who will go on to compete at World Championships or become Olympic Champions.
Joshua said: "The Futurity has helped consolidate our view that Pebbles is a really lovely horse. She both jumps very well and moves brilliantly. We will aim Pebbles at young horse classes in both dressage and jumping and see which she excels at before making any decisions. Ultimately I think she would make a great eventer."
The BEF's Head of Equine Development Jan Rogers said, "We are increasingly noticing that breeders, buyers and riders of British bred horses are finding that a Futurity premium is a very useful aid in helping assess these horses. We are also seeing a marked improvement in the standard of youngsters entered in the futurity, which is very good news for the future of British breeding".
The 2017 Futurity evaluations run nationwide from the 14th to the 30th August.
Futurity scores are used by many breeders as a credible marketing tool for their young horses, adding value to a young horse whilst it is still too young to have achieved a performance record.
For more information, visit www.britishbreeding.org.
Picture: Kevin Sparrow