Posted by Admin - Mon 31st July 2017 4.24PM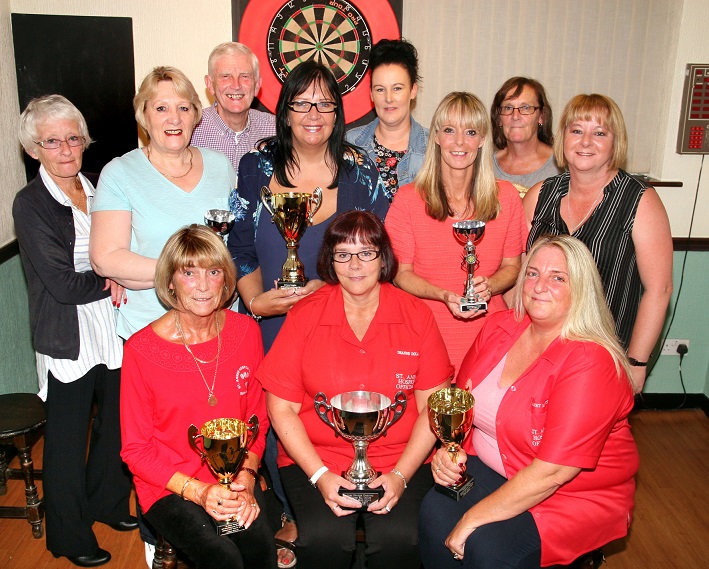 Ladies and officials at The Alf Brocklehurst Memorial William Hill Triples darts competition held at Little Lever Working Men's Club on Friday July 28, 2017.
Men and Ladies teams also competed for The Joan Rhodes and The Bill Osborne High Score Memorial Cups in addition to high score cups for teams made up of local athletes.
The event was organised by Jim Rhodes, third from left, back row, with all proceeds from the event going to St. Ann's Hospice.