Posted by Admin - Tue 16th May 2017 8.25AM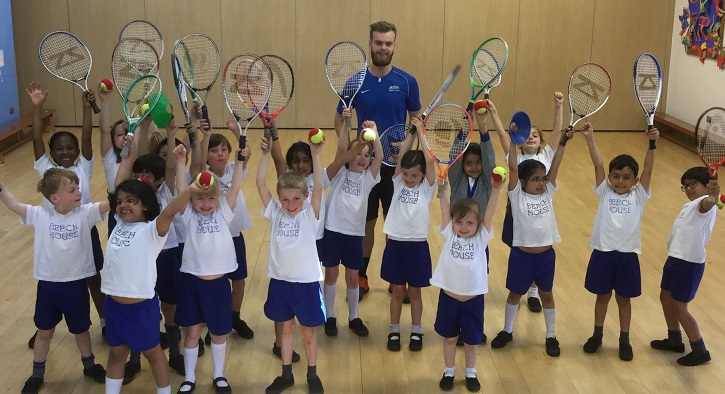 Children from Year 1 and Year 2 at Beech House, Bolton School's Infant School, had a fun and exciting day of tennis workshops.
Tennis coach Matt Langlands from the Bolton Arena Tennis Centre put the children through their paces and they learned some tennis ball handling skills, hand eye coordination skills using a tennis racket, bat and ball control skills, forehand and backhand strokes, and played lots of fun and thrilling mini tennis games.
The children had a fantastic time throughout the workshops and Matt and Mrs Donnelly spotted many budding Andy Murrays!
Bolton Arena Tennis Centre in Horwich invited all the children and their families along to a free tennis day where they could learn different skills and take part in fun tennis games and mini competitions.