Posted by Admin - Wed 29th March 2017 3.42PM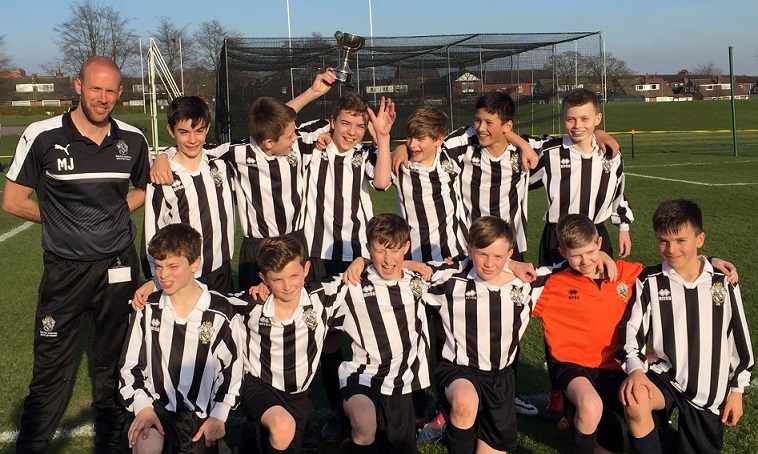 Bolton School Year 7 boys' football team has won the Bolton Schools' Football Tournament, overcoming Rivington and Blackrod High School 3-0 in the final.
The Under 12s made it to the final after a close encounter in the semi-final against St James's School, which ended 2-2 after extra time; Bolton goals coming from Luca Latona and Joel Burgess. Bolton proved stronger in the dreaded penalty shoot-out, winning 4-2.
Playing on their home ground, Bolton School has played host to the town finals, the Under 12s enjoyed a lot of possession and created many opportunities but struggled to breakdown a stubborn Rivington side.
It looked like the game might be heading for extra-time before Ben Male put the hosts 1-0 up with a neat finish into the corner that the goalkeeper just couldn't quite reach.
The second quickly followed after a skilful run from Latona was followed by a neat left footed finish. With 5 minutes to go, captain Joel Burgess put the game beyond doubt with an excellent 20 yard free kick, securing victory for the Year 7 boys.
Mr Johnson, Head of PE in the Boys' Division, said: "Congratulations to the lads who thoroughly deserved their win giving them an excellent finish to the season."